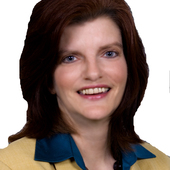 By Jackie Connelly-Fornuff, "Moving at The Speed of YOU!"
(Douglas Elliman Real Estate in Babylon NY)
Preschools In West Babylon NY If you have been thinking of buying a home or are buying a home in West Babylon NY and have young children, here is a list of preschools:Knowledge Professors66 Nims Avenue - West BabylonPhone: 631-478-8271Friendly Nursery School200 Great E. Neck Road - West BabylonPhone: 631-669-2242Miss Midgie's Preschool1 Arnold Avenue - West BabylonPhone: 631-321-1008Tutor Time Child Care /Learning Center181 Sunrise Highway - West IslipPhone: 631-661-4000Our Lady of Perpetual Help Church210 South Wellwood Avenue - LindenhurstPhone: 631-226-7725Babylon Christian School79 E. Main Street - BabylonPhone: 631-422-4340Please read the reviews on these schools and call the schools of your choice so you can go there and meet with the staff before enrolling your child. View Larger...