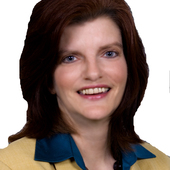 By Jackie Connelly-Fornuff, "Moving at The Speed of YOU!"
(Douglas Elliman Real Estate in Babylon NY)
AMF Bowling Alleys Babylon Lanes West Babylon The only bowling alley left in the Babylon NY area is Babylon Lanes in West Babylon. I used to bowl at Werner's Bowling in Lindenhurst NY but they are now gone. Good times we had! Babylon Lanes has 56 lanes, lounge/food area with four flat screen tv's, a modern pro shop and a huge game room. They are wheelchair accessible, no smoking allowed and have off-street parking. Hours of OperationMonday: 9 a.m. to 1 a.m.Tuesday: 9 a.m. to 1 a.m.Wednesday: 9 a.m. to 1 a.m.Thursday: 9 a.m. to 1 a.m.Friday: 9 a.m. to 2 a.m.Saturday: 9 a.m. to 2 a.m.Sunday: 9 a.m. to 1 a.m.Visit Babylon Lanes website for more information Below is a list of other AMF bowling alleys in Suffolk and Nassau Counties:AMF Bay Shore LanesAMF Centereach LanesAMF Commack Vet Lane...