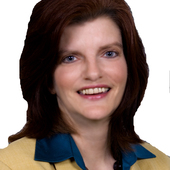 By Jackie Connelly-Fornuff, "Moving at The Speed of YOU!"
(Douglas Elliman Real Estate in Babylon NY)
Another West Babylon House Sold! Listed by Jackie Connelly-Fornuff of Century 21 AA Realty This West Babylon single family house located in the Maple Court Development on Arnold Avenue in West Babylon was listed for $285,000 and sold for $275,000. That is 3.5% below asking price. My client had to endure many low offers all because their house was on the market for "so long" according to Zillow. This informed me that these buyers weren't being told that some homes are not for every buyer. Many agents kept calling this home a condo. In the listing it specified it is a single family home in a Homeowner's Association. I fought with the bank appraiser because he put on his appraisal that it is a condo. After almost 2 weeks, the appraiser changed it to a single family home. We even had 2 acce...