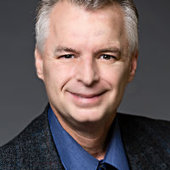 By Jeffrey Hopkins, CBR, "Making Dreams Come True, 1 Yard At A Time"
(Exit Realty All Pro)
If you're like most people, the decision to buy a home involves a number of stresses and strains.  And even experienced homebuyers make costly mistakes that can easily be avoided.  That's why I've identified the 8 best "secrets" to find the right home at the right price, and get the right financing:   Secret #1:  Understand What You NEED Analyze your basic needs before you even start looking so you don't buy the wrong home: 1.   General price range 2.   Approximate size (in sq. footage) 3.   General location, area or subdivision 4.   Number of bedrooms 5.   Number of bathrooms 6.   Style and layout of home 7.   School requirements or districts    Secret #2:  Understand What You WANT Look at your present home and write down what you like and what you dislike.  From your list of "likes,"...