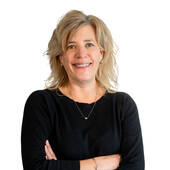 By Brenda Mayette, Getting results w/ knowledge & know-how!
(Miranda Real Estate Group, Inc.)
If beauty is in the eye of the beholder, where is happiness?  I think it's in the heart, mind and soul and while many external factors can certainly drive happiness, in my opinion we are "wired" to be happy... or not. That's a whole other tale though. What about the impact of where we live on our happiness?   A recent study of over 300 communities within New York State looked at employment rates, poverty rates, family & homeownership status, commute times, & education status to determine the happiest communities.  Our nearby Niskayuna ranked #1!!!  With a highly respected school system, easy access to major employers, shopping and healthcare, some fantastic neighborhoods and a location right on the gateway to the Adirondacks, it's no wonder it faired well!  Which just goes to show... it...