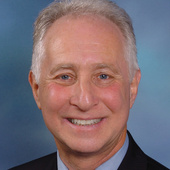 By Philip A. Raices, 1 of the Most Knowledgeable Brokers on the Net!
(Turn Key Real Estate)
I have been sitting back, and not doing a huge amount of business lately.  However,  I have been enjoying my kids and grandchildren.  Having a 9 1/2, 7 1/2, 2 1/2, and finally a grandson via my daughter-in-law and my son in March 2024, our name will continue for hopefully another 80+ years into the future. I have been focusing more on building my "memories" bank account as opposed to my financial bank account.  Many of us are in the fall and late fall of our lives and as we all know, none of us are getting out alive!  So outside of money and possessions, which we will not be taking with us, what else is there?  Happy times, memories and even "not so good" times to be remembered and hopefully with our good soul, that we will take with us when all is said and done! Over a lifetime, there ...