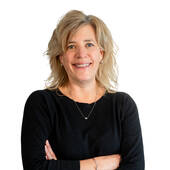 By Brenda Mayette, Getting results w/ knowledge & know-how!
(Miranda Real Estate Group, Inc.)
It's a wrap... ! As is company tradition, we assembled this week to reflect on last year's business accomplishments.  This year's theme was fitting:  Regroup, Refocus & Recharge.  And we did so Zoom-style for obvious reasons.  While it would be easy to focus on the challenges that we all dealt with during 2020, there were far too many successes to fall into that "rabbit hole"...Miranda Real Estate Group can now say that it has helped over 10,000 homes change ownership and passed  the related $2 billion sales mark!  WOW!Miranda Real Estate Group remains the #1 Independent brokerage in the Capital Region.Miranda Real Estate Group continued it's support of Albany Medical Center's Children's Hospital and contributed another $10k to this special cause (not bad since we couldn't host the annu...