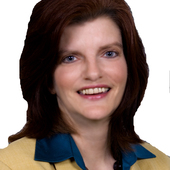 By Jackie Connelly-Fornuff, "Moving at The Speed of YOU!"
(Douglas Elliman Real Estate in Babylon NY)
Spooky Walk Haunted House Center Moriches NY - Get Spooked For Charity! Spooky walk started in 1989 and is a funraiser hosted by the Moriches Paquatuck Squaws to benefit Camp Pa-Qua-Tuck which is a camp for children and adults with special needs. This spooky walk lasts about 45 minutes and is the longest lasting haunted walk on Long Island! 100% of the proceeds go to Camp Pa-Qua-Tuck. For your admission you get the spooky walk, hamburgers, hot dogs, roasted corn, hot pretzels, home-made candy apples and so much more! October 29th, 2011, which is this Saturday, is the last night for the spooky walk so take advantage of it and come and have a great time with all of us! Date: Saturday, October 29th, 2011Time: Arrive any time between 7 p.m. and 9 p.m.Admission: $12.00 at the gate Printable...