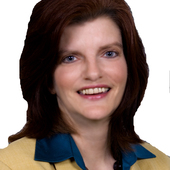 By Jackie Connelly-Fornuff, "Moving at The Speed of YOU!"
(Douglas Elliman Real Estate in Babylon NY)
Babylon NY Housing Market - Median Sold Price 3rd Quarter 2011 So here I am, working on the stats for the Babylon NY housing market and realized............where in the world did the time go? Thanksgiving is seven weeks away. It will be here before we know it! The housing market for Babylon NY has been faring quiet well. The second quarter took a little dip compared to the first quarter but not horrendous at all. The third quarter did much better than the second quarter with a median sold price of $490,000. So far, the Babylon NY housing market seems to be stabilizing. We really need to see how the numbers are by the end of the first quarter of 2012 to determine a full stabilized market. Consistency is key here. Once that happens, I will be watching the Babylon NY housing market stats m...