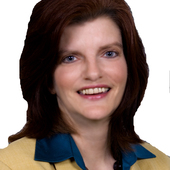 By Jackie Connelly-Fornuff, "Moving at The Speed of YOU!"
(Douglas Elliman Real Estate in Babylon NY)
Babylon NY Housing Values March 2014 by Jackie Connelly-Fornuff with Century 21 AA Realty of Lindenhurst (631) 703-0201 In March 2014, the Babylon NY real estate market median sales price was $361,000 up 8.08%% from March 2013. From January 2014 to March 2014 the median sales price is $370,000. The highest recent house sale in Babylon NY for 2014 is $875,000 for a 6 bedroom, 11 room Colonial with 4 full bathrooms on Thompson Avenue. Six homes went under contract during March 2014 which is up 100% from this time last year. This is due to decreasing available homes on the market and buyers are experiencing tight negotiating and a colder than normal winter has also played a factor in the decrease of inventory. The Babylon NY housing market has been in a seller's market for over six months...