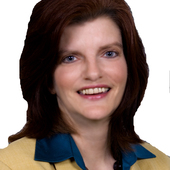 By Jackie Connelly-Fornuff, "Moving at The Speed of YOU!"
(Douglas Elliman Real Estate in Babylon NY)
Dissecting the New York Agency Disclosure Form - Dual Agent There are five different types of agency disclosure in New York. I'm going to go over what a Dual Agent means in simple terms. But first, at the very top it says, This Is Not A Contract which is correct. As a New York real estate agent, I have to give sellers and buyers this form for us to sign. It is to your benefit because consumers need to know who their agent is working for, you, the buyer, the seller, or in the case of Dual Agent, being neutral? Dual Agent - A Dual agent is when an agent may represent both the seller and the buyer.  In a Dual Agency situation, the agent will not be able to provide their fiduciary duties to the seller and the buyer. You will be giving up your right to undivided loyalty by your agent. If you...