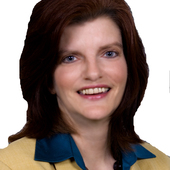 By Jackie Connelly-Fornuff, "Moving at The Speed of YOU!"
(Douglas Elliman Real Estate in Babylon NY)
Babylon NY Area Sold Homes 10-19-12 Every week I will post sold homes in the Babylon NY area. This will help to keep you up to date with what is going on with the Babylon NY area real estate market. You can view each listing along with photos below the chart. Litchfield Avenue Nice home and built in 1930Nehring Avenue Couldn't figure out why this home was on the market for 236 days. It wasn't a short sale. Sometimes this happens and nothing wrong with waiting for that one buyer to come along. Westbridge Drive What a beauty! It was show ready and perfect!Morrison Street This was one lucky buyer who bought this home.Wellwood Avenue I was in this home a few months ago. Large rooms and it needed work.Broadway You can't do better than a home at this sold price that has a Legal 2 Family poten...