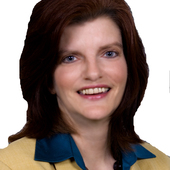 By Jackie Connelly-Fornuff, "Moving at The Speed of YOU!"
(Douglas Elliman Real Estate in Babylon NY)
Lindenhurst Village Long Island - A Wonderful Town To Raise A Family! Lindenhurst is a village in Suffolk County, New York, on the southern shore of Long Island in the Town of Babylon. The population was 27,819 at the 2000 census; the 2006 estimate found approximately 28,000 residents. It is the 4th most popular village in New York State. History of LindenhurstThe village was originally named Breslau because the town's original German settlers were from the city of Breslau in Silesia. The town was founded in 1873, and renamed Lindenhurst in 1891. Lindenhurst Home Values Lindenhurst is very much affordable with the average home selling price in February,2010 for $299,041 and the average property taxes of $6,527. Lindenhurst is a town that has hard working residents. Lindenhurst will alw...