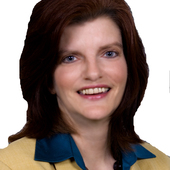 By Jackie Connelly-Fornuff, "Moving at The Speed of YOU!"
(Douglas Elliman Real Estate in Babylon NY)
Five Guys Burgers And Fries - Fast Food That Is Real Food My husband had been wanting to go to Five Guys Burgers go since it opened in Amityville, New York a few months ago. Me? Well, I always have my doubts about new fast food places because I have images of frozen beef stored for too long and therefore just tasting bland. Was I wrong! I was impressed that the beef is not frozen and perfectly pressed. It is all hand pressed. How could I tell? The burgers are not perfectly shaped and they taste like you did it yourself. Maybe for some that is not good? lol. I have to say the beef itself was tasty. I had the Little Cheeseburger and my husband had the Bacon Cheeseburger as you see pictured here. My husband had the Cajun fries and I had the regular fries. They are fried in no cholesterol ...