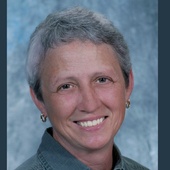 By Mona Gersky, GRI,IMSD-Taking the mystery out of real estate.
(MoonDancer Realty, Dillsboro,NC)
Working in real estate isn't for the faint of heart or those addicted to instant gratification. We've long forgotten the concept of "steady paycheck". Working in real estate is like running marathons and requires intestinal fortitude, building endurance and astounding flexibility. We just crossed the finish line on one heck of a long distance run.     From showing to closing … 14 months. From contract to closing … 7 months and 1 day. Ability to deposit a commission check…priceless.   This marathon started with the Buyers Guide (print media). The buyer liked the image of one of our listings and loved our names. She googled us (pre-AR) and found our website…liked what she saw. Ultimately, as so often happens, that first listing didn't suit her circumstances. Since she lived out of state ...