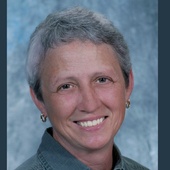 By Mona Gersky, GRI,IMSD-Taking the mystery out of real estate.
(MoonDancer Realty, Dillsboro,NC)
  Ice cream isn't something I eat often, mainly because I love it too much. It's much better to deal with an ice cream craving by buying a small cone instead of a half gallon. I'd gone into Waynesville yesterday to greet the new season for the Waynesville Farmers Market but had been mistaken about the hours they're open this time of year. I got there at 1pm, but alas they are only open from 8am to noon. Bummer. So, I headed out to Maggie Valley because I'd heard there was a Farmers Market out there too but I couldn't find one. Another bummer. Heading back to Waynesville I spotted the "40 Flavors - Hand Dipped Ice Cream" sign at the Red Barn Greenhouse and Convenience Market. Nothing fixes a bummer situation like an ice cream cone.   The Red Barn is celebrating 40 years in Waynesville. I...