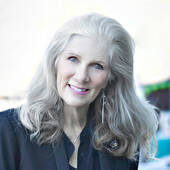 By Debe Maxwell, CRS, The RIGHT CHARLOTTE REALTOR!
(Savvy + Company (704) 491-3310)
Chatelaine in Focus: The Latest Waxhaw NC Real Estate Insights | DEC 2023 Prepare to be captivated by the enchanting homes of Chatelaine! Each residence exudes regal charm, showcasing a variety of architectural designs while embracing a delightful European theme throughout. These homes are a minimum of 3,500 square feet, offering an abundance of space to live and thrive. Get ready to indulge in the finest appointments that the South Charlotte area has to offer. Welcome to CHATELAINE, a gated luxury home community nestled in the desirable South Charlotte/Waxhaw area. Here, you'll discover the perfect blend of elegance and warmth, all while enjoying the added benefit of low Union County taxes. It's truly a haven for those seeking both luxury and financial savvy. But what truly sets Chatel...