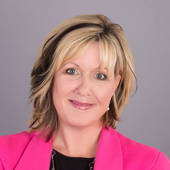 By Sharon Webb Raleigh-Durham NC Home Sales, Trusted Adviser & Client Advocate!
(Webb Realty Group | Coldwell Banker Advantage)
Why Do People Live here?  Woodcrest is a quiet neighborhood of single family homes tucked away inside the Beltline just off of Capital Boulevard. One of the best kept secrets in the area, Woodcrest Neighborhood sits conveniently three miles north of Downtown Raleigh as well as the Glenwood South Restaurant District and seven miles south of the Triangle Town Shopping District located in North Raleigh. It's not uncommon to see neighbors walking thier dogs and children playing the streets of this quaint little neighborhood. It is far enough from the main hustle and bustle of Downtown Raleigh but a quick five minute commute to work Downtown Raleigh when you hop on Capital Boulevard.   Looking for a home in the Woodcrest Neighborhood? Interested in finding Homes for sale in the Woodcrest Sub...