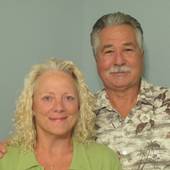 By Karen Baker, Professional Help with Rapid Responses...
(Sunset Beach and Beyond Realty)
Golf Lovers ~ Brick Landing to Reopen in October ~Brick Landing Plantation has a new owner who promises to "bring back the Brick" and make it into a premier golf club in Brunswick County, North Carolina. Larry P. Doyle, the new owner has brought a whirl of activity to the 25-year-old course that runs along the Intracoastal Waterway and the Sauce Pan Creek Marsh. New greens are in the process of being installed, bunkers, fairways, tees and ponds are receiving a sprucing up. The greens that are being installed at Brick Landing Plantation are a new kind of grass called Jones Dwarf. Brick Landing is the first course in the Carolinas to have this type of Bermuda grass installed on its greens. "Jones Dwarf has all the benefits of other ultra-dwarfs, lower mowing heights and faster green speed...