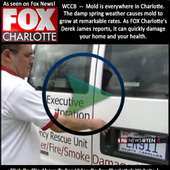 By David Snell 704.545.0098, CERTIFIED MOLD INSPECTOR, CERTIFIED MOLD REMOVAL.
(WWW.ExecutiveRestoration.Com)
Life can be about relationships but not all relationships,  are healthy and not all relationships are worth having!Have you ever been in any kind of relationship that was not healthy or is not healthy?  Did you stay in it?  Did you leave it?  I see a lot of people in relationships that are just not healthy.  Have you ever wondered why people stay in relationships, that are not healthy or even safe?  Do people stay in relationships out of security?  Do they stay in relationships out of fear or financial reasons?  People stay in relationships for many reasons.  Some of the reasons, people stay in them, are quite shocking to me.  How many reasons can you list, why do some folks stay in relationships, even if they happen to be unhealthy?  Are you in any kind of relationship, that is unhealt...