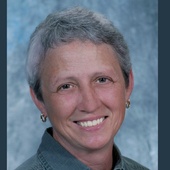 By Mona Gersky, GRI,IMSD-Taking the mystery out of real estate.
(MoonDancer Realty, Dillsboro,NC)
Yesterday was a good snail mail day. The announcement arrived for the 2014-2015 Mainstage Season at Western Carolina University in Cullowhee, NC. Ticket subscriptions are reasonable, just $50 for all six events and really, how can you beat that?       We are fortunate here in Jackson County, NC and the surrounding areas of the mountains of Western North Carolina to have such a vigorous School of Stage and Screen. Some of the faculty directors have roots in Broadway, television and movies. Talent is not an issue. In the 25 or so years that I've seen live performances by WCU students, I can honestly say there is only one that I didn't like and it wouldn't have mattered if Laurence Olivier and Robert Downey, Jr. were the actors...Waiting for Gudot is a snore (in my ahem humble opinion ;-D)...