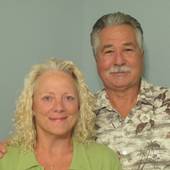 By Karen Baker, Professional Help with Rapid Responses...
(Sunset Beach and Beyond Realty)
2011 December Blogging Challenge ~ Promoting the Local Community of Spring Mill Plantation, Calabash, North Carolina If you're in the market for smartly designed, energy-efficient homes, do yourself a favor and check out the housing market in Spring Mill Plantation. A Beazer Homes development, it's situated in the charming small town of Calabash, a location that gives residents easy access to everything from nearby beaches to the myriad attractions of Wilmington and Myrtle Beach. When you opt for a home in Spring Mill Plantation you won't only save on energy bills, you'll save on gas as well. The Calabash, NC real estate market features an extensive array of properties, from sprawling waterfront estates to condos to vacant land. There's nothing here quite like Spring Mill Plantation's s...