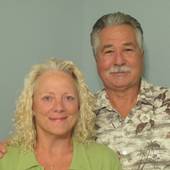 By Karen Baker, Professional Help with Rapid Responses...
(Sunset Beach and Beyond Realty)
Six Straight Days of Showings with Two Different Couples ~ A New Record Broken One couple went back home to New Jersey to put their home on the market with an agent we referred to them. The other couple from Maryland wrote a contract Sunday morning over breakfast at our home. I think Frank's famous bagel sandwich made a big hit with them as well as our delicious Kona Coffee from our Keurig coffee maker. All in all a successful week. Ended the week with a round of Couples Golf in Sea Trail followed by the group going to dinner at SandTraps in Calabash, NC. Wonderful meals were had by all. The staff at Sand Traps were super attentive. We even won money taking third place in the golf tournament. Sunday evening, our adrenalin ran out, and exhaustion settled in. A record of showings was brok...