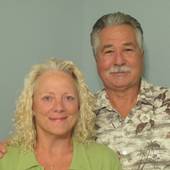 By Karen Baker, Professional Help with Rapid Responses...
(Sunset Beach and Beyond Realty)
Callahan's of Calabash Christmas Tree Lighting and Parade EVERYONE LOVES A PARADE SO BRING THE ENTIRE FAMILY FREE COOKIES AND COCOA A VISIT FROM SANTA CLAUS FRIDAY NOVEMBER 30TH AT 6:00 PM CALLAHAN'S of Calabash's 17th annual Christmas Tree lighting traditionally begins with the famous Spirit of Calabash Christmas golf cart parade marching down Beach Drive. Local residents decorate their carts based on a theme. The parade is not limited to golf carts. Some locals decorate their bicycles, four wheelers and small vehicles. This is a community activity you don't want to miss. Holiday music, live entertainment from the West Brunswick High School band, FREE COOKIES AND COCOA  and a visit from SANTA CLAUS! Callahan's of Calabash Nautical Gifts located in the heart of Calabash is where all the...