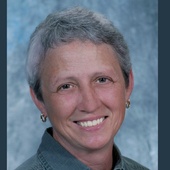 By Mona Gersky, GRI,IMSD-Taking the mystery out of real estate.
(MoonDancer Realty, Dillsboro,NC)
  Hearing the furnace kick on for the first time in the year is a bittersweet occurrence!   I know that the house temperature has to drop to 56 degrees before that happens. For the house to drop to 56 degrees, I know it has to be pretty darned chilly outside. I looked outside and there it was…the first activity of flurries.                   No big though! One of the many reasons people want to move to the mountains of Western North Carolina is to fully experience all of the seasons of the year. With the exception of winter 2010-2011, our seasons are usually mild yet distinct.               When I finally forced myself out from under the blankets to walk the dogs, I really wasn't expecting to feel itty bitty flurries on my face this early in the year - but there they were. From our hous...