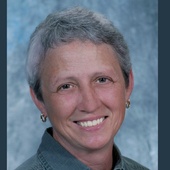 By Mona Gersky, GRI,IMSD-Taking the mystery out of real estate.
(MoonDancer Realty, Dillsboro,NC)
It was a simple gift almost 15 years ago from a favorite employee and friend. It hangs on the back deck and is one of my favorite subjects to photograph. In fact, there is a whole folder devoted to "Monica's Gift". She can't know how much pleasure we get looking at this cheerful sun figurine during all seasons. Because the weather has been so warm, it feels odd that everything is so brown. So, today's Wordless Wednesday is dedicated to Monica and greener weather.