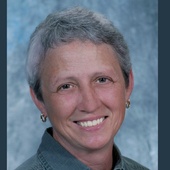 By Mona Gersky, GRI,IMSD-Taking the mystery out of real estate.
(MoonDancer Realty, Dillsboro,NC)
  There may not be a more magical touch in weather than a beautiful snowfall.  Over the weekend, we got our first real snow of the winter here in Balsam, NC.  For those of you who don't live in regions where this most startling season exists, I'll share ours with you.     This is just half of the driveway, all of it was covered in about 5 inches of snow.       This little trike is one of our favorite outside art pieces.  We picked it up at John C Campbell's Folk Art School Fall Festival in Brasstown, NC a couple of years ago.       Here's a view looking down from the porch at a few benches.       In the summer, this bench makes a nice spot to sit with the flower boxes on either side.  Today would have been a bit chilly.       This is just one of several creeks crossing the property from...