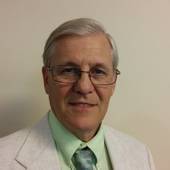 By William Feela, Realtor, Whispering Pines Realty 651-674-5999 No.
(WHISPERING PINES REALTY)
Nature is a wonderful thing.  While everything made has itself reproduced into a near identical being time and time again.  Then all of a sudden...Ol mother Nature throws us a curve. I have see, Albino Deer on several occasions.  There has been 2 occasions of an Albino Buffalo being born.  I have seen Albino squirrels, skunks, raccoons and some other oddities.  But this is the first one of these I have seen... This Albino Moose was photographed just north of Wisconsin on a highway near Marenisco, Michigan.  Every now and again we get a chnce to take in some of nature's beauty.    Odds of seeing an Albino Moose are astronomical and the to see this...   TWO ALBINO MOOSE Together is a once in many lifetimes.  I just wish I had taken the pictures!!!!