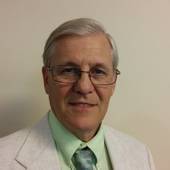 By William Feela, Realtor, Whispering Pines Realty 651-674-5999 No.
(WHISPERING PINES REALTY)
It is March 14th, and the weatherman said last night to expect 51 degrees today.  I seen 65!  Now, my yard on the 14th of March should look like this...   16-24 inches of snow on the ground.  But, today it looks like this... The snow is Gone, except for a few piles.  Where did it go?  Now, many people call me, well, crazy for alack of a better word when I talk fondly about the snow and cold.  I enjoy it!  But, the ramifications of the floods with the snow being gone mostly because of the warm rains all last week so quickly does bother me. At the moment it looks like an early spring, but, don't count Mother Nature out just yet.  I expect one large snow storm at the end of the month.  But, for now, I will start some of the spring cleaning so that I can hit the lake quicker this spring.   ...