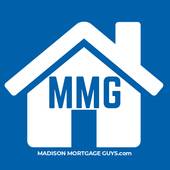 By MadisonMortgageGuys .com, Your local mortgage company serving 47 states!
(MadisonMortgageGuys)
If you have been riding around town looking at potential homes, you have likely encountered a common phenomena. You either find a fabulous place that is just out of your price range or you find an affordable home in a great neighborhood that needs some work. Not, oh, we can paint the walls and put down new carpet kind of work. No, this place needs some, can someone give me a sledgehammer and let me knock down two walls kind of work. Thankfully, the FHA 203k Loan specializes in that exact kind of loan. Not a Purchase Loan and Not a Construction LoanThe FHA 203k is not a purchase loan nor a construction loan; it is both. FHA will allow people to borrow enough money to buy the home AND add enough to the loan in order to make major repairs. The loan does not allow extravagant expenditure...