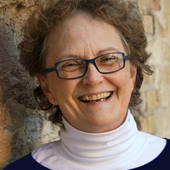 By Sharlene Hensrud, Realtor. Listener. Knowledgable. Patient.
(RE/MAX Results - HomesMSP.com)
Minneapolis is known as the "City of Lakes" and nothing exemplifies it as much as its famous "Chain of Lakes". With 5 million visits each year, it is the most popular destination in the Minneapolis Park System. Its 13.3 miles of trails connect 5 city lakes and encircle Lake Harriet, Lake Calhoun and Lake of the Isles... they even have separate pedestrian and bike paths. It's hard to find a time when the paths aren't streaming with walkers and bikers out enjoying this treasure. Thanks to the forward thinking of the early park system's ambitious plans to preserve the city's natural beauty, the Minneapolis Grand Rounds National Scenic Byway is America's most important urban scenic byway. Its 50 miles encompass seven byway districts, interconnecting with each other as well as other trails t...