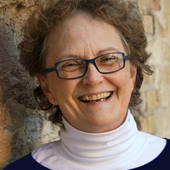 By Sharlene Hensrud, Realtor. Listener. Knowledgable. Patient.
(RE/MAX Results - HomesMSP.com)
When I list a home for sale I always ask the current owners what they have liked about living in the community. Here is what a current homeowner said about her community... The Cleveland neighborhood is fantastic! I loved lit ving on Upton and 35th Avenue in North Minneapolis! There are some fantastic neighbors! Everyone on the street is extremely friendly and are always good for a nice afternoon cha(on the non-20 below days, that is!) Upton Avenue is also only 3 short blocks from Victory Memorial Parkway. I really enjoyed living so close to the parkway because it has so much to offer! I had two dogs that required daily exercise and the parkway offered the space I needed to run and walk with them. Because of all of the space it offered the privacy of a solo walk or the option to meet/gr...