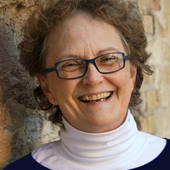 By Sharlene Hensrud, Realtor. Listener. Knowledgable. Patient.
(RE/MAX Results - HomesMSP.com)
When I asked a client to give me a list of 10 things he liked about living in Bryn Mawr it didn't take him long to come up with this list!1. Convenience to downtown MinneapolisA neighborhood shaped as uniquely as its character, it is hard to get a location more convenient to downtown Minneapolis than Bryn Mawr. The Penn Avenue entrance to I-394 gives easy access to everywhere. But even better if your destination is downtown, avoid the freeway crush and come in through the back door on Cedar Lake Road to Glenwood Avenue straight to the Farmer's Market, Target Field and the rest of downtown.2. Great businessesThe corner of Cedar Lake Road and Penn Avenue South is the heart of the business district... it even includes a gasoline service station. Stop in at Cuppa Java and meet the neighbors...