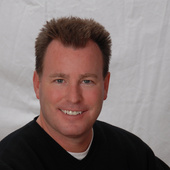 By Don Sabinske, Sabinske & Associates Inc.
(Don Sabinske, Sabinske & Associates Inc.)
Chris Beer has at least "arrived".  He is an aspiring filmaker.  Something which I know nothing about.  But, he has written, directed and produced three short films over the past six years which is an accomplisment in and of itself.  In fact, from the little I know, that is a major accomplisment.  The three firlms are "Anthill", "Liskea" done in Prague .... and "Metronome" a post-grad work after graduating from the U of M.    Chris Beer "Metronome" is set in an assisted living facility, where "an old man suffering dementia and early onset Alzheimer's realizes this is where the end of his life is going to take place," explained Beer. Beer cast his father, George, as the old man, who is a compilation of several real relatives: his grandmother and his girlfriend's grandfather.  Although Be...