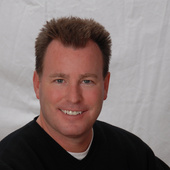 By Don Sabinske, Sabinske & Associates Inc.
(Don Sabinske, Sabinske & Associates Inc.)
Girl Scout Camp Elk River helped kick off what will be a yearlong celebration of the Girl Scouts' 100th anniversary.  More than 200 area scouts from 24 troops took a "Step Back in Time" at the winter encampment in Zimmerman that was designed to bring the girls back to the early days of Girl Scouting.     A Little History on the Girl Scouts:  Juliette Gordon Low spent several years searching for something useful to do with her life. Her search ended in 1911, when she met Sir Robert Baden-Powell, founder of the Boy Scouts and Girl Guides, and became interested in the new youth movement. Afterwards, she channeled all her considerable energies into the fledgling movement. Less than a year later, she returned to the United States and made her historic telephone call to a friend (a distant co...