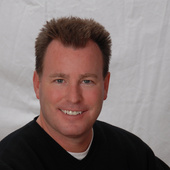 By Don Sabinske, Sabinske & Associates Inc.
(Don Sabinske, Sabinske & Associates Inc.)
Elk River will be hosting its 2nd annual Shiver Elk River on February 25th.  There will be events all over town: Handke Pit with hockey, Lake Orono for the Shiver Plunge and ERX Motor Park for snowmobile races for the kids.   The Shiver Elk River is sponsored by the Elk River Area Chamber of Commerce.   Here's a rundown of events:   •A key feature is the Shiver Plunge. Last year 45 plungers raised more than $11,000 for 12 different local non-profits when they jumped into Lake Orono. An even larger number of jumpers is expected this year. The plunge begins at 10:30 a.m.   •Bring the family and be a People's Choice judge for the 2nd Annual Chili Cook-off. Local restaurants and a few amateurs will cook up their chili recipes. The cook-off will be on the shore of Lake Orono starting at 11 ...