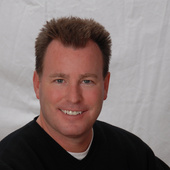 By Don Sabinske, Sabinske & Associates Inc.
(Don Sabinske, Sabinske & Associates Inc.)
Elk Riverians, Elk Riverites Elk River Citizens....that's sound better.  The Taste of Elk River will be this Thursday,  May 17 from 5 to 9 p.m. in Lions Park.  So you need to move fast.  Music will be provided  by Steve Blexrud, a singer/songwriter/guitarist from Minneapolis. He is lead guitarist/vocalist for the Twin Cities band "Thunderheads" and is also an accomplished solo artist. And, the food, beer, wine and spirits will be situated on top of the parking lot at Lions Park Center.  So, come hungry and thirsty.  Listen to some great music or take part in the karaoke will be back so that you can embarass yourself in front of your friends, neighbors and family.  (Don't say I didn't warn you!) A good time should be had by all with a record-setting number of food vendors.   This is the ...