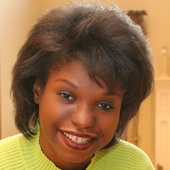 By Lola Audu, Audu Real Estate~Grand Rapids, MI ~Welcome Home!
(Lola Audu~Audu Real Estate~Grand Rapids, MI Real Estate)
 729 S Meadow Ct. in Holland, Mi is a home that was was designed with some special touches in mind.  A former Parade Home, this contemporary themed ranch caters to the best in intelligent design at an affordable price.  At a time when we have come to accept "cookie cutter" dwellings as the norm, the splashes of color and upgrades make this a delightful home to tour! The home was purchased a couple of years ago and has undergone extensive upgrading.  The basic structure and layout was well thought out...large spacious bedrooms, vaulted ceilings, a tile bordered fireplace and a very nice 3 season porch which expanded the entertaining options.  Unique angles and custom designed shelving nooks create an interesting space.What's different now?  Well for starters, there are now beautiful hard...