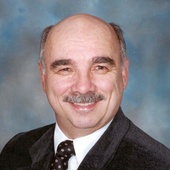 By Gary White~Grand Rapids Home Selling Pro Call: 616-821-9375, Real Estate Services You can Trust!
(Flexit Realty "Flexible Home Selling Solutions")
Grand Rapids Condo for Sale Devonwood Hills NE (3344 A, Ground Floor) NEW Condo For Sale Listing Ever think of living the fancy free life, come and go as you please?  Here's your chance with a one (1) bedroom condo that is spotless.  All you have to do is bring your furniture! Security is provided by an electronic remote door system.  Push to talk or allow in, with the push of a button.   The current owner has lived here for 13 years and has enjoyed every minute of it!  The unit has been remodeled and updated.  New neutral paint scheme, updated full bath with Corian vanity sink and counter with new fixtures.  Of course a linen closet too!  Included in the updates in 2012 is a new energy efficient furnace with a central air combination.  The roof was replaces within the last couple years...