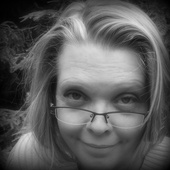 By Kristen Wheatley, Supporting Success - Best Job in the World!
(Better Homes & Gardens | The Masiello Group)
The Butterfly and Insect Museum in Lisbon Falls Maine is definitely worth a visit.  Commonly referred to as "The Bug Museum," this local treasure is located at Maine Art Glass on Maine Street in Lisbon on the corner of School Street and Main right in the heart of town. Jim Nutting has been fascinated with insects of all varieties since he was a child and his passion for the creepy crawlies shows.  He seems to have a talent for sharing his excitement and educating children of all ages (even the grown up variety.) The museum section is open during regular business hours and is incorporated into the incredible works of glass art available at the studio which resides in a beautiful renovated church.  Your first clue that something is different here may be the large stained glass window over...