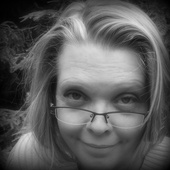 By Kristen Wheatley, Supporting Success - Best Job in the World!
(Better Homes & Gardens | The Masiello Group)
Sentimental Journey "Nostalgic Music Memories" Fundraising Event Community Little Theatre, Auburn, Maine - 4/25/10 2:00 PM A fundraising for the Community Little Theatre in Auburn Maine and a trip back in time to the music of the 1930'2 40's 50's and 60's.  Tickets are also available on line at www.laclt.com. The Community Little Theatre located at 30 Academy Street at the Great Falls Arts Center in Auburn Maine.  The box office can be reached at (207) 783-0958.  Also, be sure to check out their website for upcoming events and auditions!   If you are looking to buy or sell real estate in the Lewiston/Auburn area, be sure to check out www.HomeSeller.me for tools and resources to start your search or find out what you home is worth.