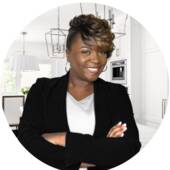 By ReShawna Leaven, Experience. Knowledge. RESULTS.
(KW United | Alexandria/Kingstowne)
       Neighborhood Review: Fosters Overlook in Oxon Hill, Maryland 20745The community is has 94 townhomes with some units without a garage or one car garage units. The community also features tot lot and close proximity to DC. *Fosters Overlook HOAManaged by: Lighthouse Property Management9419 Georgia Avenue, Suite #207Silver Spring, MD. 20910301-578-4041 | info@lighthousepm.netwww.lighthousepm.netPay dues HOA online with NovelPayIn this valuation analysis, 3 level townhouse with 1 car garage 3 bedrooms, 2.5 bathrooms.Most Recent Sales in Fosters Overlook :4707 Snowflower Blvd   $125,000   12/07/2012 with $3,750 seller subsidy *short sale4613 Snowflower Blvd   $120,000   10/02/2012 with $3,600 seller subsidy *bank owned4812 Snowflower Blvd   $155,000   10/19/2012 with $4,650  seller su...