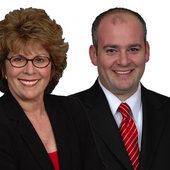 By Sue Wettstein Brazzel & Dipper Wettstein, "Fast, Efficient, Hassle-Free Service!"
(Howard County, MD - RE/MAX 100 - Columbia MD)
Ellicott City MD 21042 - Terra Maria House Values - December 2009 Terra Maria is a unique, planned, neo-traditional community located in Ellicott City, MD in Howard County.  It is comprised of about 100 quaint single family homes that were built between 1997 and 2001 by a few different builders.  The layout of the community features pedestrian friendly streets with most garages located at the rear of the houses and open spaces for family and community activities.  "The Ruins" pictured at left is the remains of a century old Seminary upon whose grounds the neighborhood was built. The Howard County Public Schools consistently rank among the highest in Maryland.  The children who live in Terra Maria currently attend:  Manor Woods Elementary, Burleigh Manor Middle and Marriott's Ridge High ...