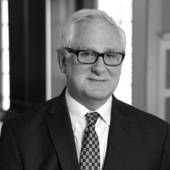 By Larry Lawfer, "I listen for a living." It's all about you.
(YourStories Realty Group)
Sally is the Broker/Owner of RE/MAX Landmark with nine offices located in the Boston Area.  Since I specialize in Boston Area Move in Homes in the Boston,MA area I think we can look at our area and see room for even a bit higher expectations and potentially a faster return to consumer confidence with the level of technology and sophisitaction in this local market.  UPDATE APRIL 2013_The market continues to grow, but Landmark is down to 6 offices now and I have moved on to Keller Williams where I have been named to the BostonTop20 Realtors   Summary: Nationally, 2012 existing home sales should rise 4% - 5% to 5.2 million units and new home sales should surge 23% to 372,000 units from 2011 record lows. Pent-up demand from population growth, slowly improving employment and doubling up of h...