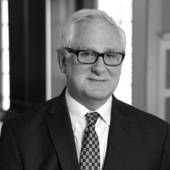 By Larry Lawfer, "I listen for a living." It's all about you.
(YourStories Realty Group)
Day 7 of 90 Best Practices Real Estate 2018 feels like a better title than the mis-leading "best Realtor®" which is not necessarily obtainable and if it was would only be temporal.  Firstly we would have to collectively define what the best Realtor® actually is and I believe you would have many right answers.  So the title is now and through the remainder of this exercise in sharing will be Best Practices Real Estate 2018.  I would add, in my opinion.This is the end of my first week and let me take a breath and reflect on what was, what will be and most importantly what is for now.  For now, I have two new listings this week, and I am calling a Seller (FSBO) to make an offer on his property.  As part of our all cash offer and the willingness to overlook some building and zoning codes wi...