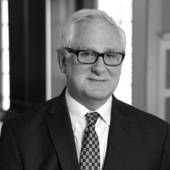 By Larry Lawfer, "I listen for a living." It's all about you.
(YourStories Realty Group)
Your Million Dollar Year Day 33 cold calling fear and loathing is upon us. A person in CA gets upset about being called by agents when his cell number is listed on the Do Not Call list and he still gets calls.  He wants the courts to punish those who call when they are not supposed to.  He had his property on the market and it did not sell. This fact indicates his first agent was not able, or not capable of understanding the market well enough to get this gentleman's property sold in the time allowed by their contract.  So instead of trying to understand from his layman's point of view why his property didn't sell he balls all his anger and resentment into a lawsuit to punish the entire industry.  Welcome to real estate, it is not for the weak.Life has certainly changed and the real est...