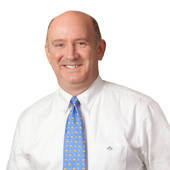 By William Tierney, "The Internet Savvy Realtor"
(William Raveis Real Estate)
AS I sit here today watching the tail end of a Nor'easter dump a foot of show across New England, I long for the warm summer breezes of months to come.  While I could sit here and write on for a good bit about the many fine homes for sale in Cohasset, I thought it better to warm some minds with an educational piece about Cohasset's Sandy Beach.  Cohasset, MA is a premier community located on Massachusetts Bay about 20 miles South of Boston.  Along the coast, and nearly the center point of town is a stretch a of beach sandwiched between granite rock outcroppings left from a glacial deposit.  This beach is known as 'Sandy Beach".  What makes sandy beach so special is its highly family friendly atmosphere.  On any given sunny weekend end day you will see countless families flock to the bea...