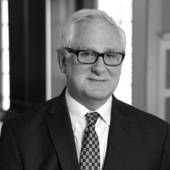 By Larry Lawfer, "I listen for a living." It's all about you.
(YourStories Realty Group)
Failure is part of my every day. Whoopee!  I know it seems counter intuitive doesn't it, but it isn't.  Successful people fail more often and more consistently than unsuccessful people.  Think of it.  A baby learning to craw falls down a great deal, but that doesn't stop them.  As we learn to first craw, then walk and for some of us to run in the real estate world we must try and fail on a daily basis.  Not all your prospects will work with you, not all of your presentations will end up being listings, not all your listings will sell for full price--SO WHAT.  It is not a matter of falling down, it is always how you get up and get at it again that makes a difference, right? Learn to fail as aggressively as you are striving for success. The two are intertwined on a daily basis. Not always...