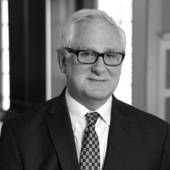 By Larry Lawfer, "I listen for a living." It's all about you.
(YourStories Realty Group)
Boston Area Single Family Market Report for the last three months shows an active market. With interest rates staying stable and still a low inventory in many areas we are heading into summer with some interesting facts.  In the Boston Area over the last three months there have been 10,896 houses Sold. That is a lot of homes.  There are 18,077 houses that are actively on the market with 2,155 of them changing their price, extending the listing, reactivating the listing or coming back on the market.  That is almost 20,000 single family housing units in only three months. There were 7,104 houses that went under agreement (UAG) during that time in the Boston area.  Lastly there were 4,636 houses that went expired, or canceled during that same time in the Boston Area real estate market.  Wh...