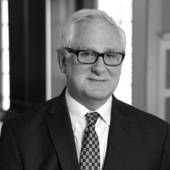 By Larry Lawfer, "I listen for a living." It's all about you.
(YourStories Realty Group)
Ready Fire Aim Hiring a best real estate agent for today's market. This is not the best way to hire the most qualified agent for your needs. National Association of Realtors (NAR) statistics show that most people only talk to one agent.  This is really not the way to get the best qualified agent either.  No two agents are created equal and so you should always be talking to more than one agent.  You should google your agent to see what they are doing on the internet.The internet now drives the real estate industry. There is so much information out there and much of it is conflicting or inaccurate.375 Westfield Dedham MA 02026The large companies like Zillow, Trulia and Realtor.com are trying to cut out the agent, but it is the qualifed agent, not the internet that can get what you want f...