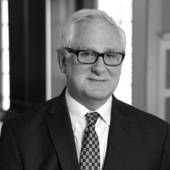 By Larry Lawfer, "I listen for a living." It's all about you.
(YourStories Realty Group)
Doing the Best from where you are right now can be a comforting mantra in our busy and fractured lives.  This is a phrase that Expired listing guru Borino uses in all his classes.  I have taken this phrase and made it work by saying, "I will do the best I can, with all the skills and talents I have been given, from where I am, right now at this minute."  This allows me to recognize that where I am is just that, where I am. Where I want to go is out there, but if I can do the best today from where I am, I am still on the path to where I want to go.  Our days in real estate are never linear. Have you ever had a day where you knew where you were going with every minute?  I haven't, there is always the call that I didn't expect, the listing that needs some care and attention, the prospect t...